Every day, try to take even a moment to prioritize your own mental health by finding ways to lift your spirits and create a healthier mindset.
Community, Relationships, and Mental Health
Relationships are what's important in life. People who are more socially active and take part in their community tend to be physically and mentally healthier, and live longer lives.
Here's how your community shapes your mental wellbeing:
Community Support
There's nothing like feeling supported by other people and knowing you have people to rely on. It changes how you feel about yourself. It makes you believe in yourself. That self-belief is vital for good mental wellbeing. It's more than just having people be there for you – being there for others and supporting them feels great too.
Communal Connections
"Community" goes beyond just close relationships. It's your connection to everything around you. Where you live, where you work, where you learn – all of these are connected. They all play a part in making people feel included and valued. Studies show a sense of belonging is one of the strongest indicators for mental wellbeing. An ASKWHO community is a place where you belong.
Acting on Feelings of Inclusion
Working together with others in the community and doing collective activities improves your sense of shared identity. It also helps you stay calm during difficult times. It's easier to get through a tough situation when you feel welcome and accepted.
Get Involved With Your Community
Socialising and being part of a community is all about spending time with people and doing things you care about. So how do you socialise more and be a bigger part of your community…
Spark a Conversation
Do you say you never have the time to see friends and family? Make time. Call people and talk to them or do something together. Hit the gym together, have a party, enjoy some good food at a new restaurant or familiar favourite. Just spend time together.
Introduce Yourself to New People
The easiest way to meet new people is to dive right in. Introduce yourself to your neighbours or people you come into contact with. Say "hi" to that person at the gym or your regular coffee spot. There's plenty of social interaction if you know where to look – and you can look anywhere.
Join Groups
There are so many groups looking for someone just like you. Take an interesting class and talk to the people there. Join social media groups built around your interests.
Don't forget that Facebook isn't the be all and end all of social media. ASKWHO has organized, tailored groups to create more engaging conversations and deeper friendships. It's time to get involved and boost your mood by making true friendships with ASKWHO.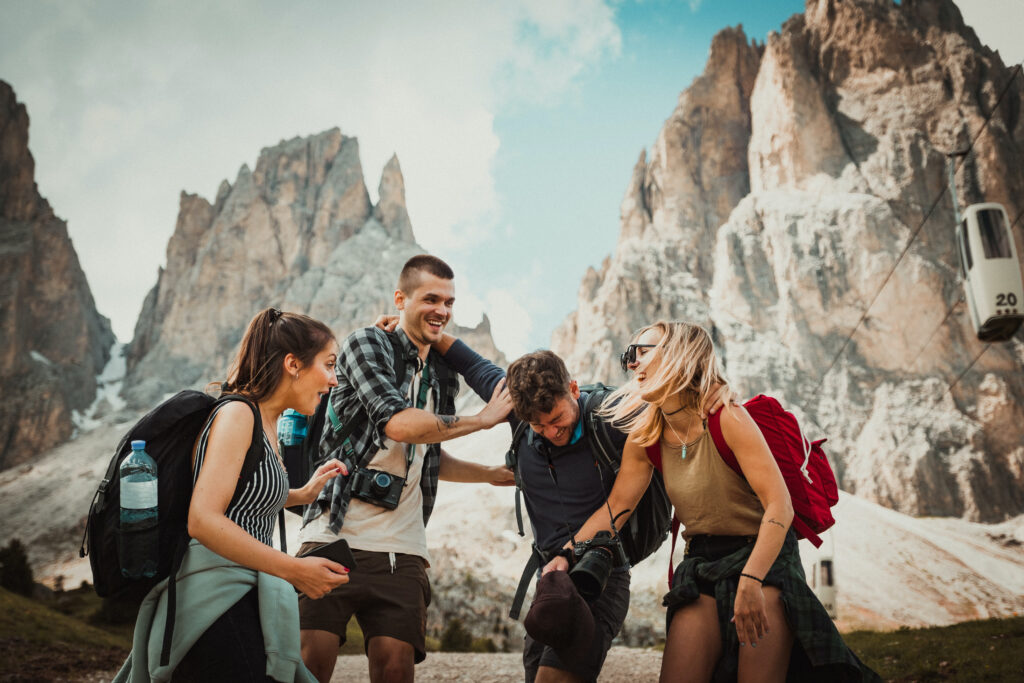 Are You Ready to Make New Friends? See What ASKWHO Has to Offer
Making new friends and talking to current ones is great for your mental health. There's no better way to relax and unwind than spending time with the people you know and love. If you're looking to make new friends, you should check out ASKWHO.
ASKWHO has the best group features to help turn online friends into real ones.
Find people who share your interests and create lasting friendships. See what ASKWHO has to offer and enjoy all the benefits to your wellbeing that comes with being part of an active and friendly community.